The LGBT Shout Out Show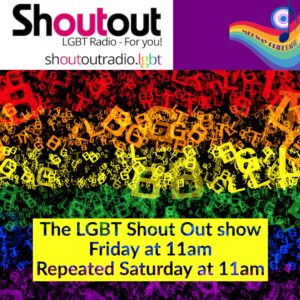 Show Times
Timezone
:
BST
[UTC+1]
Fri:
Sat:
About the Show
LGBT Shout Out Show
ShoutOut is a community run radio show, based in Bristol, made at our home station – BCfm.
We aim to provide the LGBT community with radio and television content covering a wide range of subjects.
We work hard throughout the year researching the content we deliver as well as interacting with our own and other communities.
We hope you like what we do. Remember, you can always contact us if you have suggestions or would like to get involved.