About Us
Medway Pride Radio is a not-for-profit community radio station run by volunteers. The station was founded by Shea Coffey, Hilary Cooke & Helanna Bowler-Irvine, to support Medway Pride, the LGBTQIA+ communities and allies from across all the diverse communities of Medway & Kent.
MP Radio Staff
Shea Coffey – Director and Station Manager
Hilary Cooke – Director
Sarah Coffey – Director
David Stokes – Director
Rob Flood – Director
Mike Silver – Assistant Station Manager
MPR is based at Medway Gender & Sexual Diversity Centre in Rochester in the heart of INTRA, where we aim to be part of the local community. We started broadcasting on 1st February 2021 to support LGBTQIA+ History Month.
Check out our web app at www.mpradio.app once the app is loaded on your device, you can save the app to your screen.
The station has a mix of DJ's and presenters who will be providing programs that are varied and interesting.
Have a listen to our programs and give us your feedback via our social media or contact details.
If you would like to join us as a volunteer DJ / Presenter please contact us
A Voice for the Community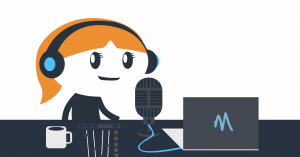 MPR is a voice for the whole community. We have a special interest in giving a voice to the LGBTQIA+ community, its allies, voluntary organisations and businesses that support the community.
We are also a champion for all voluntary organisations, to promote the fantastic work they do for every community in Medway & Kent.