MPR Auction Item MPR002
MPR Charity Auction in aid of Wisdom Hospice Rochester
ITEM ID – MPR002
A Gillingham Match Football Signed By The Team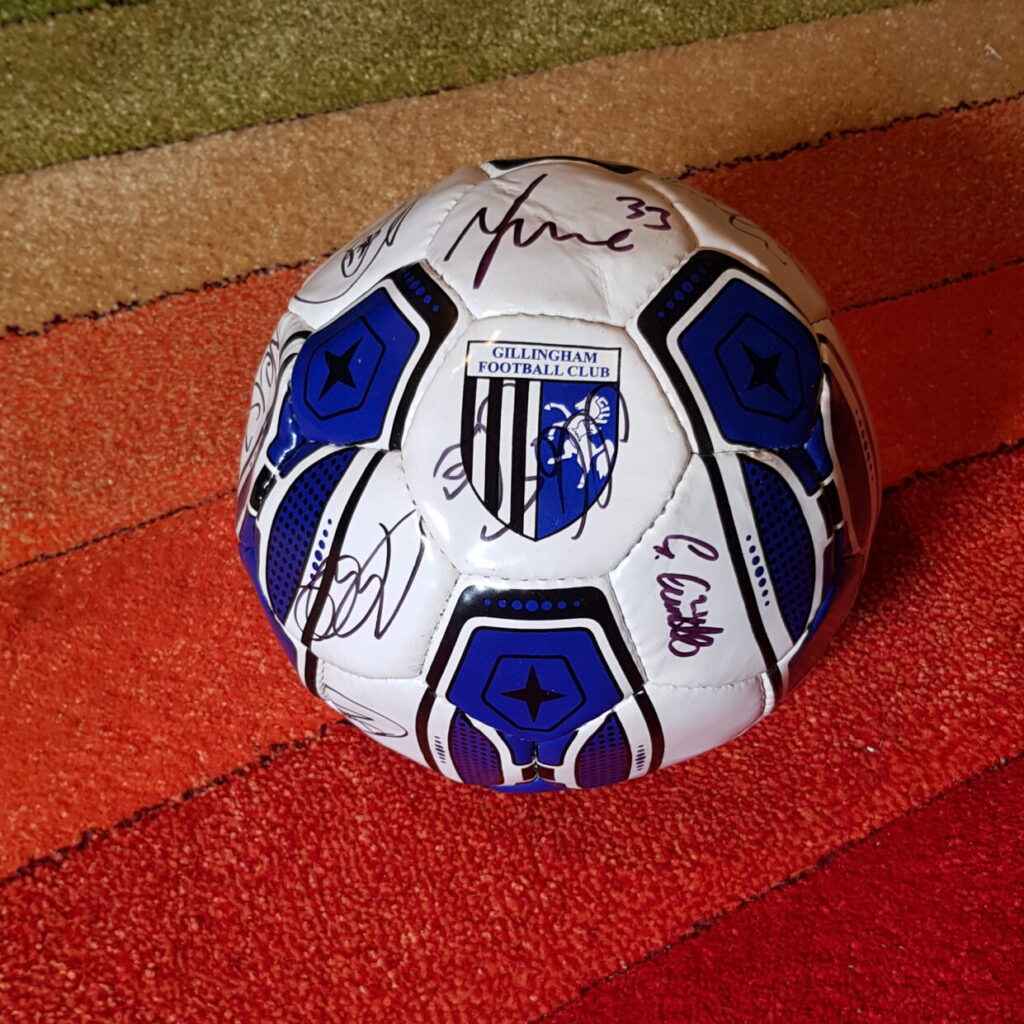 This Match Ball was a Prize won at a Gillingham Game and donated by Hilary Cooke
How to Bid for an Item
Medway Pride Radio have organised this Auction with (FOWH) the Friends of Wisdom Hospice with donations of items from the community. We ask you to help support the FOWH by bidding for the items shown in the posts below. A lot of these items are unique, in that they have been signed by the authors, players, artists and are therefore collectable with a value above the norm.
You can click on each post to see futher details of the items in the auction and then you will have options to place your bid
You can place a post in the comments box at the bottom if the page displaying the item.
You can click through to the facebook page post and bid there in the post comments on Facebook
You can click through to the Twitter post and place your bid in the Twitter replies to the auction item.
In each case please quote the
1) Auction Item Number (MPR002)
2) Your bid amount in UK Pounds,
3) Your contact information allows us to reach you, via an email address, or account names for facebook / messenger or Twitter message.
We will contact the person with the valid maximum bid and ask them to pay the bid amount with the item reference (MPR002) to the Friends of Wisdom Hospice via their web site donations pages. Once the payment has been recived we will arange for the item to be sent to the person with the winning bid.