Police appeal for whereabouts of 'vulnerable' girl, 16, missing since Friday last seen in London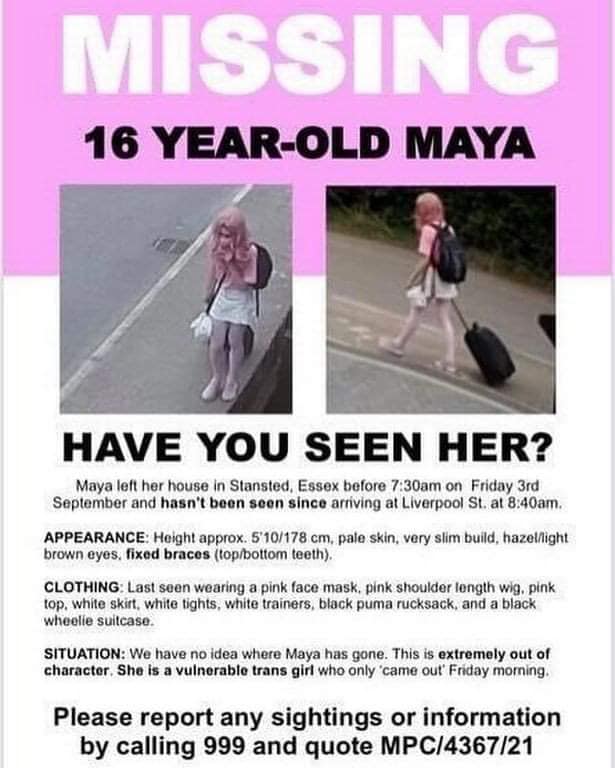 Maya Keen was last seen at Liverpool Street Station
Police and the family of a teenager missing from Essex since Friday morning (September 3) are appealing for anyone who may have seen her to get in touch.
It is believed that Maya Keen, 16, from Stansted, is in London after she was last seen at 8.04am on Friday at Liverpool Street Station.
CCTV captured on Friday morning shows her wearing a pink wig, pink t-shirt, white skirt, white tights and white shoes. She was also pulling a black wheelie suitcase and wearing a black puma backpack.