Shout Out Loud project
In 2019, METRO Zest's young people participated in English Heritage's Shout Out Loud project, in collaboration with National Youth Theatre. The project culminated in a site-specific performance at Eltham Palace. Inspired by the fascinating hidden stories and queer heritage at Eltham Palace, this new piece of theatre was devised by the young company themselves. This project was enabled by the National Lottery players via a grant from the National Lottery Heritage Fund.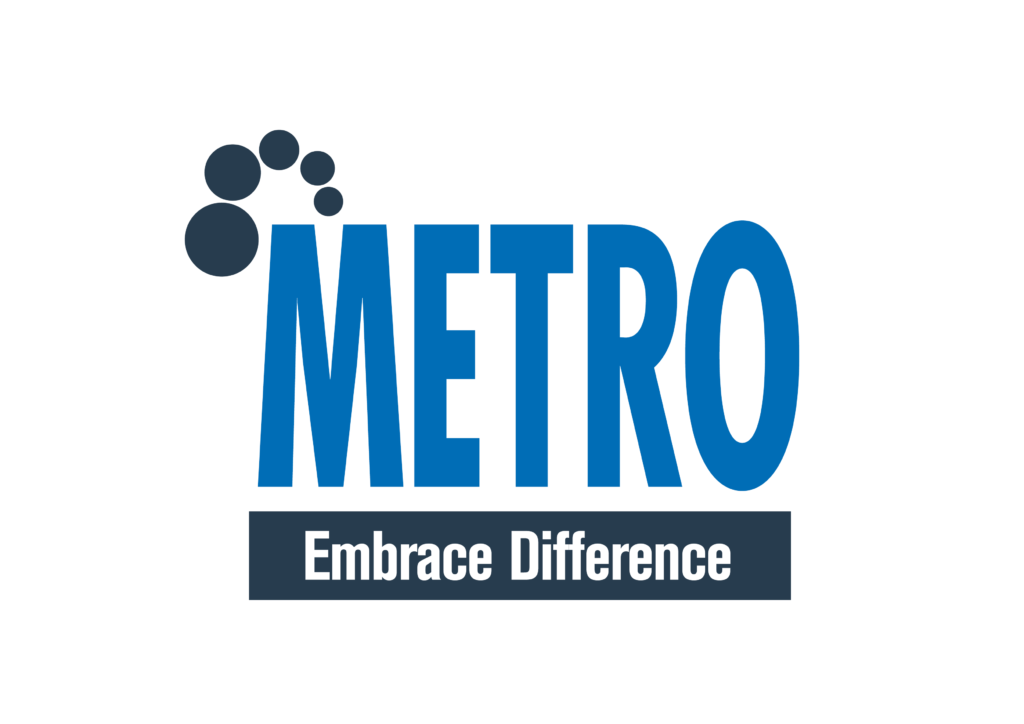 OUR HOUSE
'Our House' is a play created and performed by 30 young people from the National Youth Theatre and METRO Charity in September 2019. More than 500 people attended the performances and it won the 2019 UK Heritage Award for Best Event, Festival or Exhibition.
In summer 2019, young people from both the National Youth Theatre (NYT) and METRO Charity had the unique opportunity to develop a new play at Eltham Palace 'Our House'.
'Our House' explores LGBTQ+ stories and the history of the Eltham Palace. Taking inspiration from the lives of Eltham's famous occupants – King Edward II, King Henry VIII, and Courtauld family, as well as the stories of the countless people including servants, musicians, soldiers, and administrators, whose lives are linked with Eltham and its more famous residents, but whose stories have gone untold or have even been lost entirely.
Over two months, we worked with historians, musicians, directors, writers and theatre professionals to create a new immersive promenade performance*. Following an introduction to Eltham Palace's history, they researched LGBTQ+ narratives relating to the palace and its inhabitants and, during creative workshops, forged their ideas into a script.
The play is divided into eight short scenes exploring the supposed romance between King Edward II and his favourite, Piers Gaveston, Henry VIII's upbringing at the Palace with his sisters, and working-class queer stories from the 1930s when Eltham Palace was known for high-society parties.
On the 21st and 22nd September, performances took place at Eltham Palace to both invited guests and members of the public. More than 500 people attended the performances, moving through various Palace rooms and into the gardens to encounter each new scene.
Not only did everyone involved gain writing, performing, and dancing skills, they also gained confidence, made friends, and had a lot of fun. Everyone started to feel a sense of ownership over the site, that it was a welcoming and safe space.
METRO Zest
Youth group for LGBTQ people aged under 16 in Greenwich, Lewisham, Bexley or Bromley
About this service
METRO Zest is a group for lesbian, gay, bisexual, trans, non-binary, queer and questioning young people in Greenwich, Lewisham, Bexley and Bromley. We meet in Bexley every Friday from 4:30pm to 6.30pm.
It's a safe space to meet other LGBTQ young people, get support and have fun. We usually have snacks and hang out together. Sometimes we talk about identity, relationships and wellbeing. Every Christmas we have a party with dancing, pizza and cake. We also go to the cinema, Pride in London and UK Black Pride.
COVID-19 UPDATE: This group is now meeting virtually via Zoom.
We look forward to resuming services fully once it is appropriate to do so.
Who can use this service
You need to be aged under 16 and live in Greenwich, Lewisham, Bexley or Bromley. You also need to identify as LGBTQ or be questioning your sexuality or gender identity. All our youth groups are free and confidential.
Join this group
Email youth@metrocharity.org.uk or call 020 8305 5004. You can refer yourself or be referred by someone who works with you (like a teacher or youth worker).
We'll get back to you in 2-3 days. We'll arrange a quick chat to find out more about you and how we can help. After you're signed up, you can drop into any session. You don't have to come every week if you don't want to.