Join MP Radio Community
Medway Pride Radio is a Not For Profit Community radio station run by volunteers. The station was founded by Shea Coffey, Hilary Cooke & Helanna Bowler-Irvine, to support Medway Pride, the LGBTQIA+ communities and Allies from across all the diverse communities of Medway & Kent.
MPRadio is based at Medway Gender & Sexual Diversity Centre in Rochester in the heart of INTRA, where we aim to be part of the local community. We start broadcasting from 1st February 2021 to support LGBTQIA+ History Month.
Check out our web app at www.mpradio.app once the app is loaded on your device you can save the app to your screen.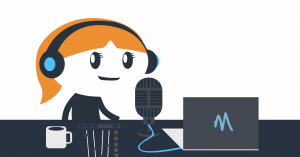 The station has a mix of DJ's and Presenters who will be providing programs that are varied and intresting.
Have a listen to our programs and give us your feedback via our social media or contact details.
Are you a interested in working in broadcast radio? Would you like an opportunity to join a local community radio station as a voluntary DJ?
We are looking for volunteers to help produce and deliver our programs. You could be media students or older people, DJs, musicians, presenters, who wish to work professionally or as a hobby in radio broadcasting. People who would love to be part of the MP Radio project, to join our voluteers, gain experiance in presenting and what happens behind the scenes of a internet based community radio station.
If you are a member, allie, supporter of the LGBTQIA+ community, are over 16 and you would like to join MP Radio as a volunteer DJ / Presenter, Blog writer, journalist, please contact info@medwayprideradio.co.uk
A Voice for the Community
MP Radio will be a voice for the whole community. We will have a focus on giving a voice to the LGBTQIA+ community, its allies, voluntary organisations and businesses that support the community.
We also want to be a champion for all voluntary organisations to promote the fantastic work they do for every community in Medway & Kent.
MP Radio is based in the INTRA area of Chatham & Rochester and we will be supporting the developments and projects in INTRA by giving a voice to those involved and the work they are doing.
If you are a voluntary organisation who wish to join the MP Radio community, we are looking to promote you and the work you do for the community through our community pages and broadcast articles. If you are interested in promoting your work, are able to give an audio presentation / interview about yourself, the work you and your organisation provides we will include you as one of our voluntary community organisations which we will advertise for free during our weekly schedule of programs.
If you are a business that wishes to advertise with MP Radio and support the work we do we can deliver an advertising package to suit your requirements.
If you are interested in any of the above please contact us at info@medwayprideradio.co.uk
MP Radio