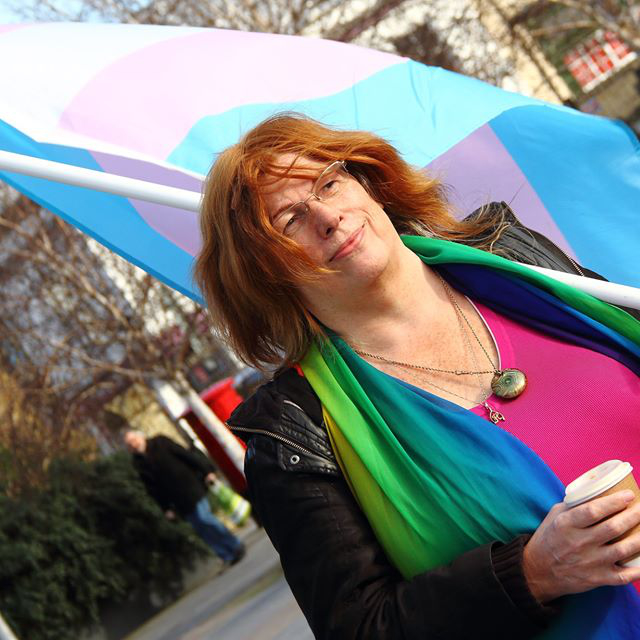 Hilary Cooke
DJ / Presenter
Hilary Cooke is a founding member of MP Radio. The Chair of Medway Pride & CEO of Medway Gender & Sexual Diversity Centre has a passion and determination for improving the lives of LGBTQIA+ people.
She founded the South East Gender Initiative in 2011 who developed MGSD Centre in 2012 to deliver support services for the LGBTQIA+ community. She worked with the community to create Medway Pride Community Organisation and helped produce and deliver Gravesham & Medway Virtual Pride in 2020.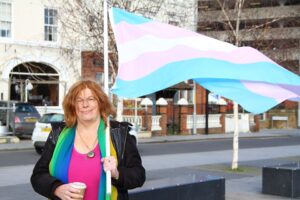 Hilary has always had a love of music across all genres, from Trad to Big Band & B Bop Jazz, Folk, Bluegrass & Country Blues, Rhythm & Blues, Rock Blues, Pop, Progressive Rock, Electronic Dance Music.  She was involved in the local live music scene from the 1990's, promoting musicians & bands gigs in pubs and singing with local bands and at jam sessions.
Hilary's Friday show 'Hilary's Mash Up' will be just that, a mix of music from Classic Rock to Dance Party including from the local music scene. Hilary also has another show, The TransSister Radio Show
Her favourite bands are AC/DC, Pink Floyd, Santana, Genesis, Supertramp, Lindisfarne
Her other work for the community revolves around rasing awareness of Trans and Non-binary peoples needs, such as better access to healthcare. reducing discrimination and working with Kent police to highlight issues around hate crime and hate incidents.
Hilary is Chair of Maidstone Independent Police Advisory Group & a member of the Medway and Kent County IPAG's, She is an member of several NHS patient advisory groups and the joint Trans & Non-binary Health Care Advisory Group.