Medway Pride Radio launched their new on demand service on Sunday 12th November 2023.
The new format allows listeners to choose which programs they listen to from the selection of radio shows found on the main Home page of this website or the new On Demand page. MPR will also continue to broadcast a playlist for those who wish to listen the most recent programs shown on the daily play list. There will also be some live show broadcasts as listed on the Whats On Schedule. The new MPR On Demand Library is hosted on Mixcloud where listeners caan find hundreds of shows previously broadcast on MPR.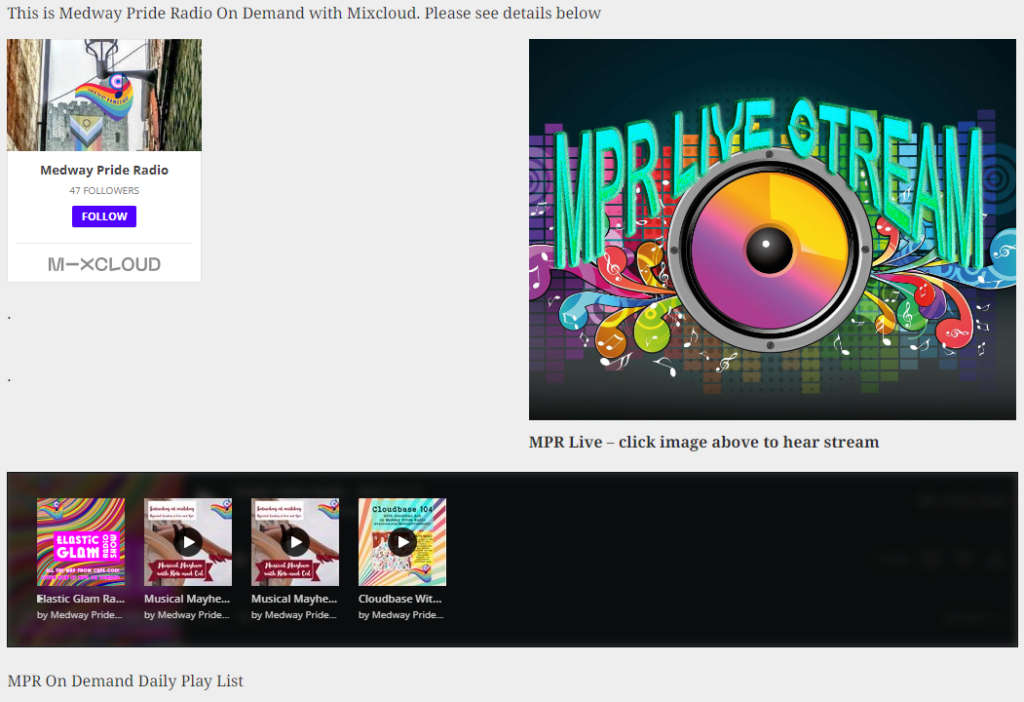 This new format will be developed to bring additional programs to entertain and inform our listeners .
Live