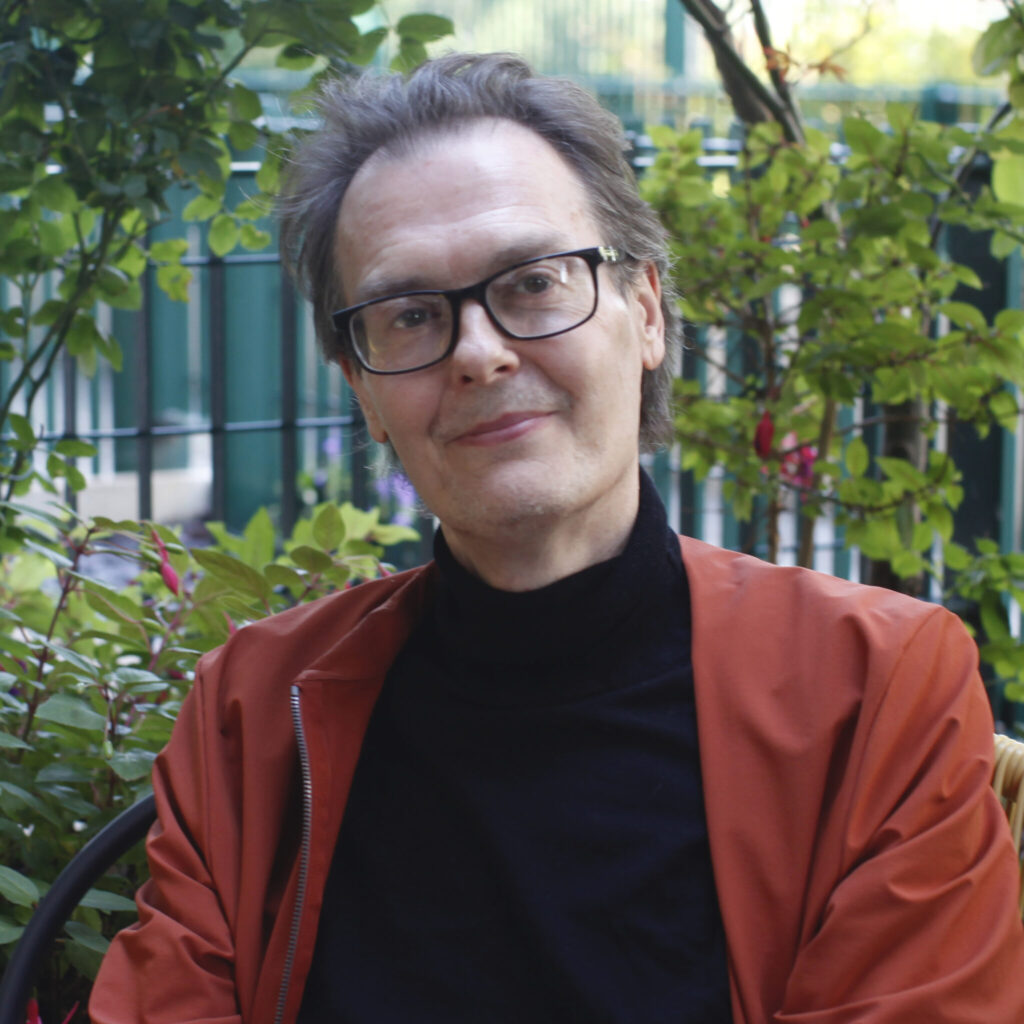 Andrew Cartmel
DJ / Presenter
Andrew Cartmel began his professional career as script editor of Doctor Who for BBC television.
These days he is a playwright and author of the Vinyl Detective series of crime novels. He lives in London with too many records and just enough cats. The Jazz Lounge is a celebration of his love of jazz music, its influences and offshoots, where it's coming from and where it's going.
Andrew Cartmel was born in London but grew up in Canada where, among other things, he learned the meaning of the words "wind chill factor."  He also discovered the joy of music — Burt Bacharach's Casino Royale featuring Dusty Springfield singing 'The Look of Love' was one of the first records he ever owned. (On vinyl, of course.)
He went to university in London where he did some DJing and learned that nothing clears a dance floor faster than somebody else's favourite song. After post graduate studies he worked for BBC Television script editing Doctor Who for three years (the "Cartmel masterplan"). Since then he has written for television, comics and novels.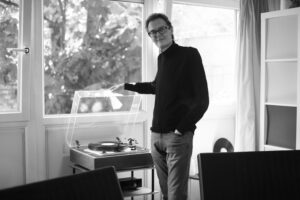 Andrew is also a passionate playwright, with several plays produced on the London fringe, and many more to come when the theatres reopen. He additionally had a brief but memorable career as a stand-up comedian, where he discovered that being heckled is far from the worst thing that can happen to you. (The worst thing is when they just ignore you.)
Andrew is currently collaborating on a series of children's books with the fabulous artist Sarah Jane Docker and is the author of the ground-breaking Vinyl Detective series of crime novels. The fifth of these, Low Action, is out now and number six will be rapidly on the way as soon as he finishes writing this bio. Andrew Cartmel lives in London with too many books, way too many records and just enough cats.