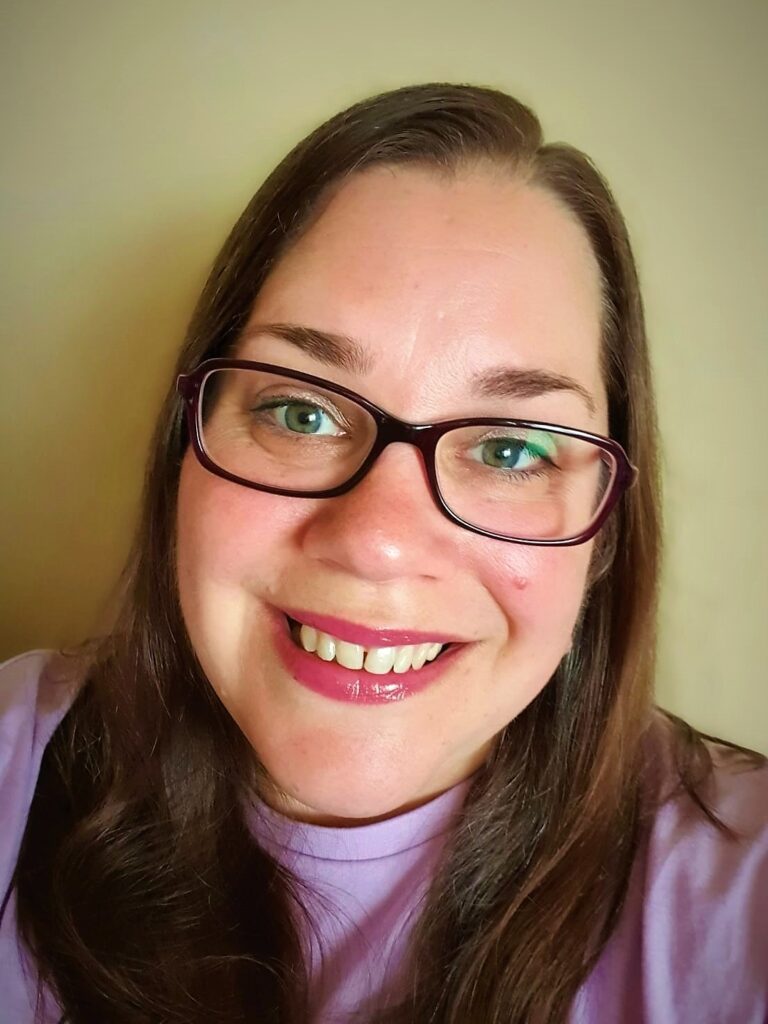 Angela Stokes
DJ / Presenter
Angela is originally from Suffolk, but spent most of her teens in Devon.
She has always loved music. At middle school, Angela dreamed of playing an instrument other than the recorder and joined the orchestra, with no lessons, starting with the triangle! She soon worked her way up through the percussion section to play the timpani, playing in a cadet band, and then began having drum kit lessons.
Angela loved playing in orchestras and in the band for school productions, she even played drums in a teen rock band for a while but found that she preferred to play sheet music and so she ran off with the lead singer!
Angela now has a PhD in cancer genetics, and works as an academic editor and as a coordinator in the third sector. Angela is passionate about Medway and its local community, having lived here for over 14 years now, and volunteers with several local charities. She is still drawn to drums, playing steel drums and bongos whenever she can get her hands on them – much to the amusement of her husband and kids.
When first asked if she would like to become a DJ at Medway Pride Radio, Angela's first response was 'OMG, no!', but the idea niggled and ultimately she could not ignore that chance to be musical and creative again. Angela will be presenting The Mixtape, featuring music mainly from the 90s and 00s. Angela loves music with big drums, big guitars and big voices, music she can bop along to and sing at the top of her voice, music that makes her cry, and music that she can chill with.