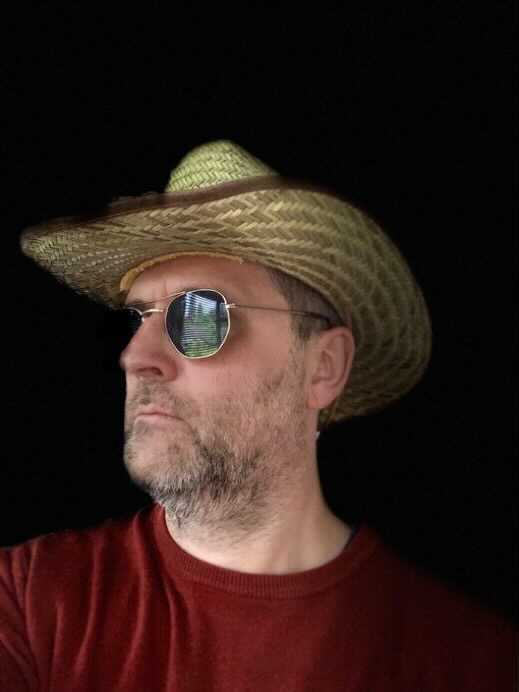 Jonathan Ash
DJ / Presenter
Jonathan Ash was born in Hammersmith and moved to Medway when he was six; he went to school in Borstal and Rochester and then disappeared to the darkest recess of North Wales for a while before re-emerging in France, the Isle of Wight and Poland then back to Medway via Bristol. All very exotic locations indeed.
He is a fine art painter by trade with a studio at Nucleus Arts in Chatham and has had a number of solo exhibitions in Medway, London, Dartford and Gravesend. You can find out more at http://JonathanAshArt.com
He can often be found selling his wares on Rochester High Street on the second Saturday of each month (at the market, that is).In 1991, he launched Cloudbase and DJed in some bizarre locations including The Octagon in Bangor, Vias Plage in France and somewhere in Western Poland but can't remember exactly where. Oh, and the basement of Churchills in Chatham. All very exotic locations indeed. During lockdown Cloudbase re-appeared as a series of half hour kitchen disco mixes (search DJCloudbase on http://mixcloud.com).
His interests include plucked stringed instruments, Hamish Macbeth books and an unhealthy interest in Stephen Sondheim musicals. He describes his show "Cloudbase with Jonathan Ash" as "a little cloud floating above the world evaporating the best sounds from the planet and raining them down on your ears." Basically, he's the one covered in paint